Can You Wear Socks With Clogs?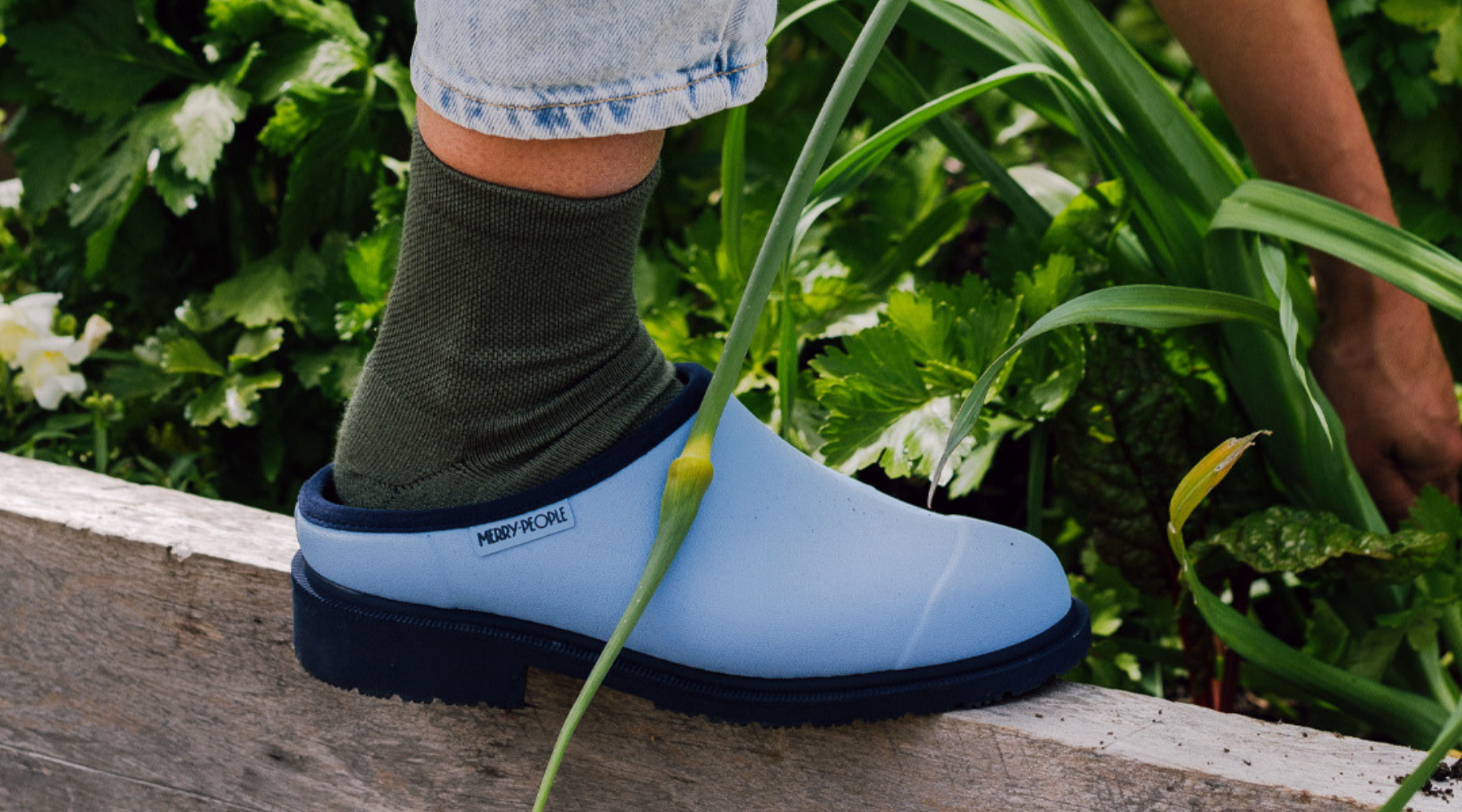 Can You Wear Socks With Clogs?

It wasn't long ago that we used to lovingly laugh at our awkward dads wearing sandals or clogs with mid-calf athletic socks. But now? Clogs and socks go together like peas in a pod. It turns out, dads are the trendsetters of our time! So if you're asking, are clogs fashionable? The answer is yes!
Clogs: A Resilient Style Staple

Clogs emerged as a wardrobe essential at the end of the mid-century, specifically in the 1970s. Platform clogs were a staple for every flower child and It Girl. They faded away into dated and dorky territory, the way all trends eventually do. As the decades rolled on, clogs appeared again in the late 1990s and early 2000s, with neutral tones and wooden heels as homage to their medieval Danish roots. Eventually, they became part of the kitchen worker's uniform and a trusted sidekick in the gardens.
A Look At Socks And Clogs

Whether you're donning a chunky wooden platform clog or a simple black clog with a low heel, you'll want to maximise your style and comfort. Socks can add an element of interest to your outfit, and even add a touch of maximalism to your style (think pops of colour, frilled edges!). Plus, there's the functional side of things; if you want that extra layer of warmth on your feet, socks are the way to go!

Pros Of Wearing Socks With Clogs

Socks, paired with clogs, can do so much more than keep your feet warm. We love wearing clogs with socks for many reasons. Socks can elevate your overall look, increase your comfort in your clogs, and even make them easier to walk in.

Increase Your Comfort

High-quality clogs offer a heel cushion and arch support so your feet feel like they're strolling across clouds. Think of your favourite pair of socks – the ones you slip on during a chilly night while curled up by the fireplace. Throwing your best socks into the mix? Your feet will reach cloud nine!

Embrace the Clog's Style

Aside from keeping you warm in the colder months, socks are an affordable accessory that can work in tandem with your shoes. Europeans style their clogs with socks, using warm, rich colours to pair with them in autumn, and pastels and whimsical patterns for spring. We recommend socks that slouch or have interesting texture to them, such as chunky wool socks, for that cosy and effortless look.

If you're in the mood for a slow and relaxing morning, and you're looking for an comfortable outfit, grab some leggings and chunky socks, and slip your clogs on. Pair this look with your favourite oversized jumper, and you've nailed the perfect slow-day outfit in a pinch.

In Summary

Wearing socks with clogs is the best fashion statement your dad ever made. This pairing is not only fashionable but elevates your comfort when wearing clogs. You can add new interest to your outfit and walk around in comfort wearing socks and clogs. Take a peek at the Billie Clog collection at Merry People to find your next pair.