Meet the Dads of Merry People!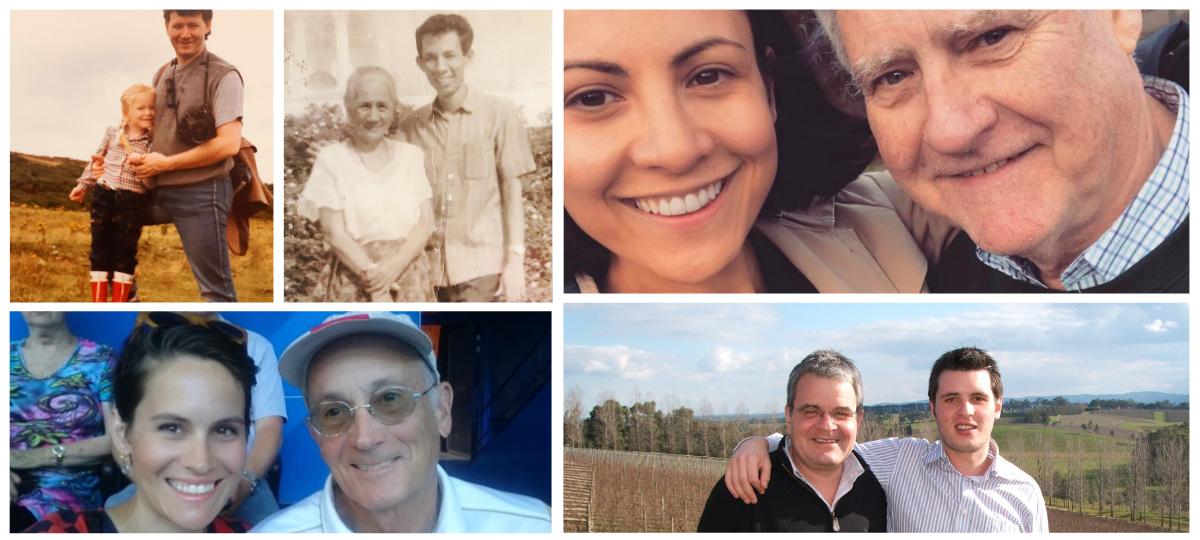 Lessons & Memories from our Fathers
Behind the team at Merry People are five amazing dads that taught us innumerable lessons and values - making us who we are today.   
Coming from Australia, Scotland, the USA, the Philippines, and New Zealand, our dads each have their own story that brings our values to life every day.  They constantly inspire and encourage us to be the best versions of ourselves and make a merrier world. 
Like many in the world, we are unable to see our Dad's this year for Father's Day.  Rather than just say "thanks for being a great dad!", we also wanted to share some of the lessons we learned from our fathers and treasured memories of times spent together.  These experiences helped nurture our values of adventure, happiness, kindness, and authenticity -- and made us all into merrier people.  
Happy Father's Day!
 * * *
EMMA & PHILIP

Lessons
My Dad is an eternal optimist - the glass is always half full. Since I was young, he's taught me the importance of finding happiness in small things. His positive approach in all aspects of life has encouraged me to always look for a silver lining.
My dad is one of the kindest people I know. He's worked as a nurse throughout his life, on paediatric wards, became a lecturer at university, and then moved into research. His career has been based around helping others. His work has taught me the importance of empathy and kindness
KATEY & SKIP
Memories
One of my best memories with my dad was in high school when we did the requisite college tours in the US.  He encouraged me to dream big and dare for things outside my smaller hometown.  This experience, and his stories of world travel, opened my eyes - and curiosity - to the potential and beauty of different areas of our world.  (Coming from Arizona, I definitely would not have tried New England clam chowder without him lol.)
TIM & STUART
Memories
One of the fondest memories I've had with my dad was when I was in between working visas living overseas and I had the opportunity to go back to NZ and live with dad for three months. He was transitioning jobs to a different city and was living away from mum before she moved. We had an inner city 'bachelor' pad and it was the first time as an adult I had spent solid one on one time with him. It was nice to just do the simple day to day things like talk in the evenings, cook dinner, walk to work together and get to know each other on a different level. 
DANI & MICHAEL
Lessons
My Dad has really taught me the importance of having a strong work ethic, being practical and pragmatic in my way of thinking, and to be a problem solver. He is also a business owner, so growing up around his conversations and seeing the manner in which he approaches his work has absolutely influenced me on my journey with Merry People.  
I also admire my Dad for following his creative and adventurous mind. He travelled a lot of the world (still loves to travel with my Mum) and studied up to grade 8 in music for the guitar. He was in a band called the Electrons who played at a lot of weddings, cabarets, and events in South Gippsland in the '70s & the '80s. I think growing up in a small town and hearing my Dad's travels and experiences made me think more globally from a young age. 
ELGIE & EISEN

Memories
My father is 'the silent guy', and while he rarely talks, he's an amazing listener. He would make us feel important by listening to our stories, whether about school or work or just about anything, with a smile on his face.
My parents worked hard to provide for our family of seven. My father has a green thumb, and could grow just about anything. He would just go straight to the garden after work and bring in fresh vegetables and fruits for our table.
Stay Merry everyone! xx